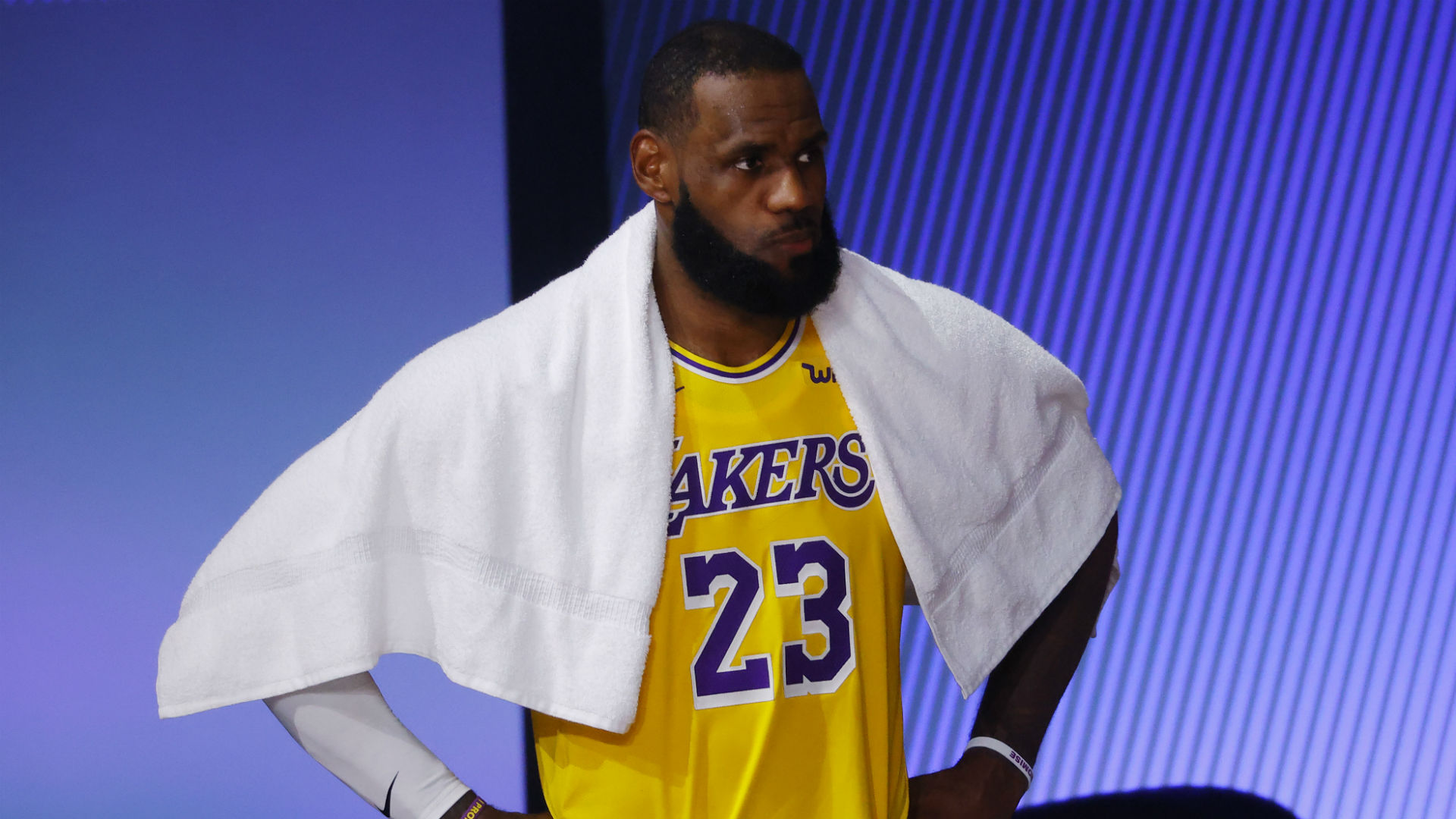 LeBron James had a lot to say after the Lakers' 126–114 victory over the Nuggets in the first match of the Western Conference Finals.
Oh, not about the Friday night contest. That was a nap. No, James wanted to talk about the voting results for the 2019-20 NBA MVP Award, which was presented to Bucks star Giannis Antetokounmpo earlier in the day.
More: Predictions, selections, and schedule for the 2020 Western Conference Finals
Antetokounmpo earned 85 votes first place, And James got 16. No other player scored a first-place vote, creating a dividing line between the top two MVP nominees and the rest of the field. But James was not satisfied with the total vote.
James said, "It bothered me. This is my true answer." "It annoyed me because out of 101 votes, I got 16 votes in first place. That annoyed me the most. I did not say that the winner did not deserve the best player, but that angered me."
James added, "I don't know how much we actually watch the basketball game, or are we just in a narrative mode? Narration."
After being with the reporters, James tweeted about the voting results as a good yardstick.
James wanted to make it clear that he left his anger behind and he is "Very cool now" With Los Angeles 1-0 victory over Denver. However, it is difficult to determine what originally made him so upset. Let's try to take this step by step. . .
James was "angry" about first place votes, but he didn't want to say that the winner – by the way, his name is Giannis – was undeserved. So if he felt that more votes should have come his way, doesn't that mean that he thinks he deserves it more than Antetokounmpo? Was there a specific number that could have been accepted without exchanging the prize?
– Back in March, James said winning the MVP award "It never motivated me." He repeated that point on Friday, indicating that he was only trying to get better every day. But then he interrupted those comments by saying that they were "out of my control," and yes, it pissed him off. Let's say James cares about the trophies at least a little bit, or we're going to run in circles.
– Well, about that "novel". If anyone can count on the combo element this season, it's James. Ramona Shelburne admitted to ESPN I voted for James to win the MVP award mostly based on narration and how the Lakers returned "Showtime" after an extension drought. 17, 35 years old, Assumptions Take it off the list All of these arguments in favor of LeBron appeared, and they are all based on the narrative. Most statistical metrics, whether traditional or advanced, preferred Antetokounmpo.
Voting system is not perfect. This is a fair critique by James, although his example regarding Mark Gasol winning the Defensive Player of the Year award should be cited but the All-Defensive First Team seven years ago should not be viewed as a single inconsistent voting body. From Fred Katz:
The detail of how to amend the voting system and criteria for each award is a worthwhile debate, as is the assessment of when the awards will be awarded and whether there should be separate headings for greater clarity. (MVP, Playoff MVP, and Best Player can all be viewed differently.) However, if players want to be part of a new system, they need to take it seriously and not throw jokes or shouts to friends.
James might have had some things he's keeping inside that needs to be released before he gets back to his hotel room for some good wine. He might have really wanted more votes. Maybe that's the thing that will propel him as he chases another championship. And maybe if Antetokounmpo were to receive the MVP award a few months ago, no one would talk about it.
Anyway, Game 2 on Sunday.